Student Support & Advising
The Student Support & Advising (Registrarial Services) team is implementing a number of changes to improve how we handle student inquiries. Due to the transition, students reaching out to our offices will experience longer wait times and slower responses. Thank you for your patience as we work to improve our student services.
Have an urgent question? Attend a drop-in session either in-person or through Zoom. See the updated hours of operation below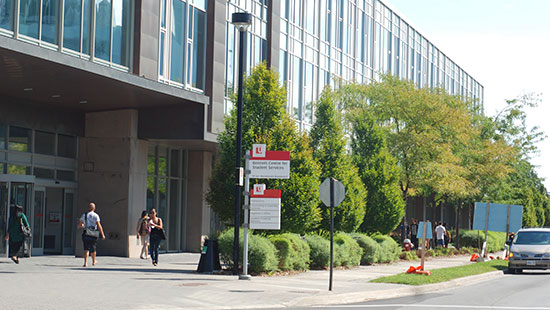 Consider the following options for support with your inquiry:
Our Address:
York University
Student Support & Advising (Registrarial Services)
Bennett Centre for Student Services - Main Floor
99 Ian Macdonald Blvd (paid parking behind building)
Toronto, ON M3J 1P3
CANADA
Ways to connect with us
Resources available to you
We're here to support you every step of the way. Here are a few resources to help your academic journey at York. Find more on the Services & Support page.